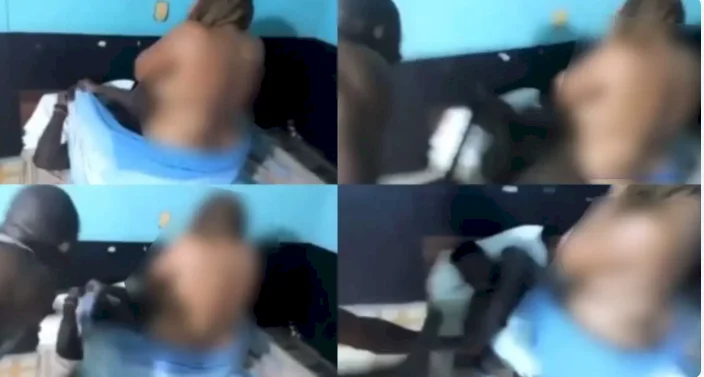 A
dramatic scene played out after a man came back home unannounced to see his wife sleeping with her male colleague at work on their matrimonial bed.
The woman was seen on top her colleague, when her husband came in. The man was heard saying that he was recording the incident in case they deny having an affair.
The embarrassed woman who was in no place to deny her extramarital affair could be heard crying, while her work colleague begged for forgiveness as he tried hiding his face from being captured.
Watch the video below.....................