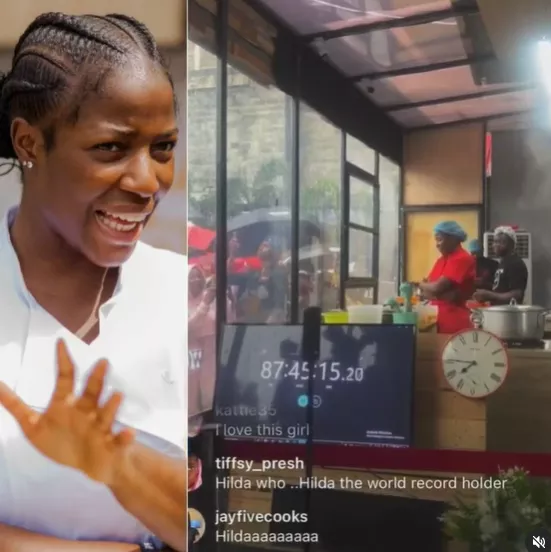 Nigerian chef, Hilda Bassey, has surpassed the Guinness world record for the longest cooking hours by an individual.
The current record holder, Lata Tondon, an Indian national, cooked for 87 hours 45 minutes in 2019.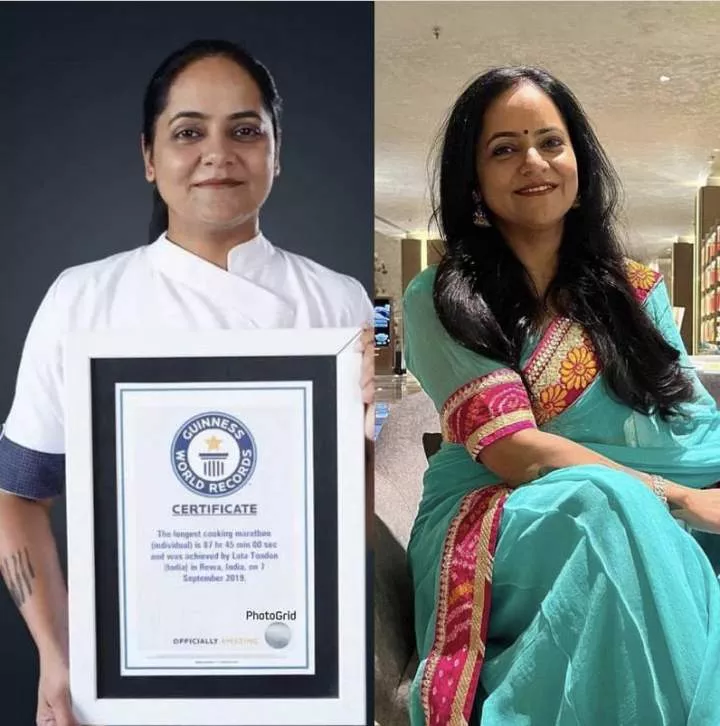 Hilda who is from Akwa Ibom state, surpassed the record this morning and is to set a new record of 96 hours. She intends to cook till 4pm today May 15, as Nigerians await the official confirmation by the Guinness Book of Records.
Watch a video showing the moment she surpassed the record below...