A married woman, Tehmeena has introduced a side chic to her husband also identified as Bryant to stop her husband from cheating.
The couple is said to have been married for five years but the wife of the man, Tehmeena discovered that her husband was cheating on her so she introduced another woman into their space to save her marriage.
She discussed her idea with her husband who agreed hence the couple made a search on Instagram till they found a lady who looked like Tehmeena.
The side chic, Kyrah, flew in from Australia and expressed happiness about the arrangement and lived with them.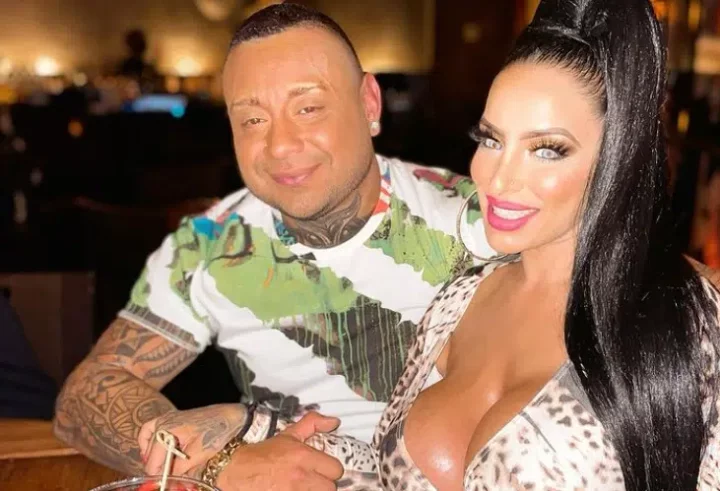 Tehmeena said:
"In the past, Bryant hasn't been faithful, and I feel that if you are with a man, you should do anything required to make that work."

"I DIDN'T UNDERSTAND IT BUT NOW I DO. BECAUSE NOW WHEN HE ADDS GIRLS, I'M LIKE, 'OH, I LIKE THAT ONE!' "THE VERY FIRST TIME SHE SPOKE TO KYRAH, THERE WAS NO DOUBT IN MY MIND THAT SHE WAS WHAT WE NEEDED IN THIS RELATIONSHIP."
"I WAS LOOKING FOR A WOMAN THAT LOOKED LIKE ME BECAUSE BRYANT LIKES THAT. IT'S DEFINITELY MADE US STRONGER, WE'RE BEST FRIENDS. THIS IS THE MISSING LINK THAT I WAS TRYING TO FIGURE OUT." "I AM NOT GONNA LIE, 150 PERCENT, I DID FEEL INSECURE WHEN WE STARTED LOOKING FOR A THIRD. ONE OF THE REASONS I WANTED TO BE IN A POLYAMOROUS RELATIONSHIP WAS I KNEW THAT IT WOULD ALSO KEEP THE ATTENTION OF BRYANT HERE.
"IN THE PAST BRYANT HASN'T BEEN FAITHFUL AND I FEEL LIKE, IF YOU ARE WITH A MAN YOU SHOULD DO WHATEVER IS REQUIRED TO MAKE THAT WORK.
"I WANT HIM FOR THE REST OF MY LIFE. WHATEVER HE WANTS, WHATEVER MAKES HIM HAPPY, I WILL GIVE IT TO HIM."