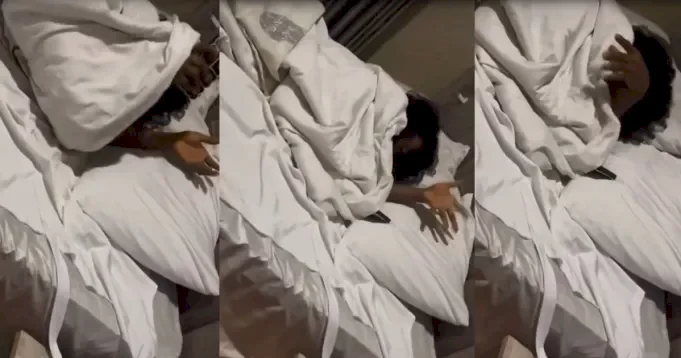 A video shared online captures the moment a sex worker was complaining bitterly about a client who didn't ejaculate on time during sex.
In the video, the lady who was lying on the bed and used a duvet to cover her face, said she told the client to allow her rest for a while as he kept ramming her vj with his manhood for a long time without "cumming" but he refused, assuring her that he would soon cum but he still didn't.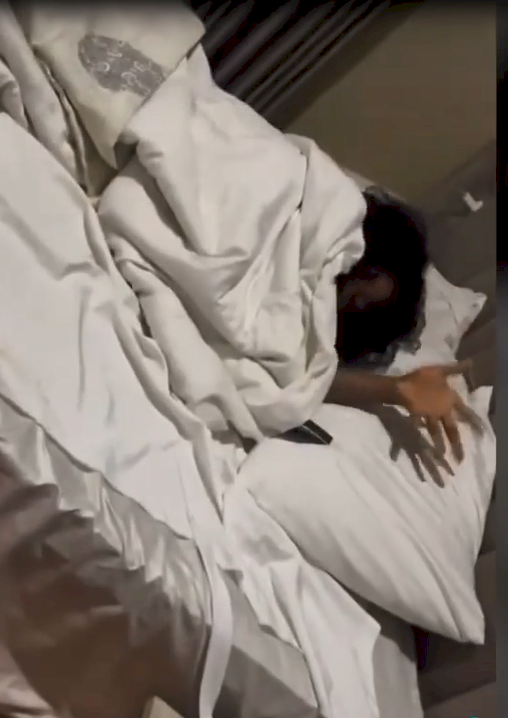 According to her, the man didn't buy her food and drink or order anything to entertain her but kept on drilling her during coitus.
Watch a video of her speaking to a man presumed to be her friend or pimp below,