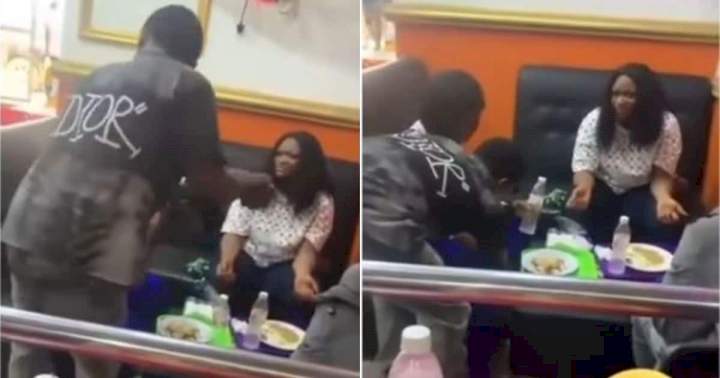 A video making the rounds on social media shows the moment a man stripped a lady of the slippers, phone and wig he bought for her after he caught her dining with another man.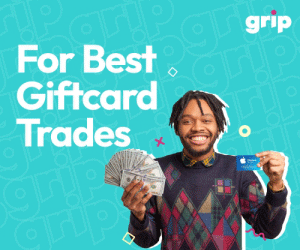 The man in the video had approached the lady and her friend unashamedly told him to stop embarrassing them which seemingly got the lad angry and he began taking back everything he bought for her.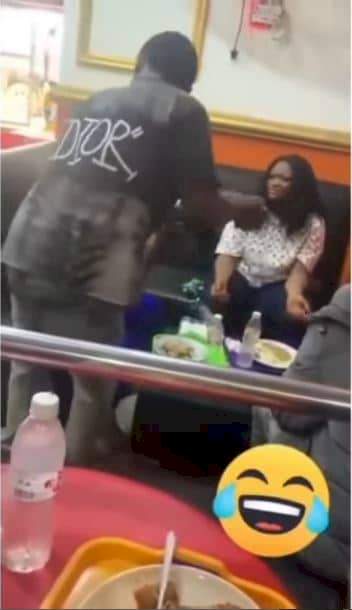 He first pulled her slippers from her legs, yanked off her wig and began struggling with the lady who didn't want him to take the phone also.
The other man in the video maintained absolute tranquillity while the lady's friend expressed displeasure by questioning the angry man's move.
Watch the video below: