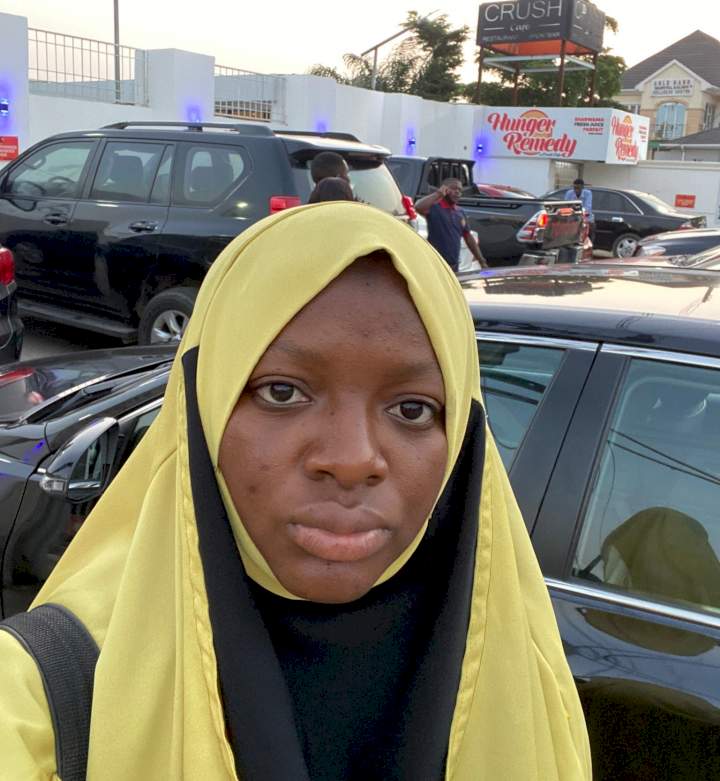 A woman took to Twitter to reveal that she was sent out of a café in Abuja because she was wearing hijab.
She said that when she came in, a security man searched her bag, then when she took a seat and ordered a mock tail while waiting for an acquaintance who was supposed to meet her there, the person who searched her bag earlier approached and told her people dressed like her are not allowed there.
She said she was told that it's because they serve alcohol.
Islam is against the consumption of alcohol.
The woman said she was later informed that her dressing was offending some customers due to a recent clash with Shiite members in the community. She said she was asked to leave because her dressing was representative of the clash involving Shiite Muslims.
After she shared the incident online, there was outrage and the owner of the café, who is a Muslim, responded.
He apologized and said that he's a core Muslim and the café rules do not prohibit Muslims from visiting.
He added that everyone involved on the incident will be identified and dealt with accordingly.
See below.