As Nigeria marks her 60th independence day anniversary today, a Nigerian lady has joined the celebration in an unthinkable fashion.The lady shared photos of herself rocking a green and white attire in awkward locations. In one of the photos, she was seen looking into a public waste bin.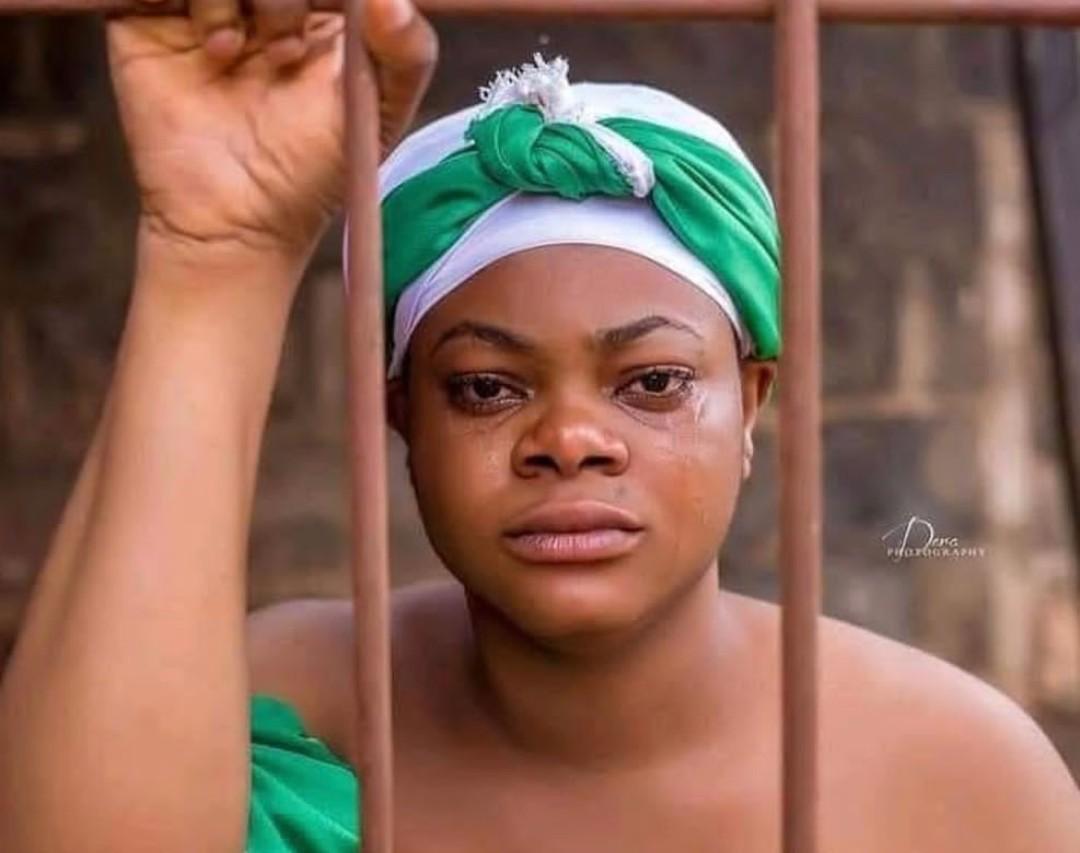 In another photo, she sat down on a muddy floor, at a market area, looking so dejected and unhappy. Another photo showed her weeping with tears in her eyes.
Sharing the photos online, Nigerians congratulated her, with some of them noting that she perfectly defined the present state of Nigeria with her photos.
See more photos below;