A video making the rounds on social media has shown the moment a little boy played with lots of naira notes which his family members sprayed on him.
In the video, the little boy could be heard screaming "opor is plenty" as the Naira notes fell on him.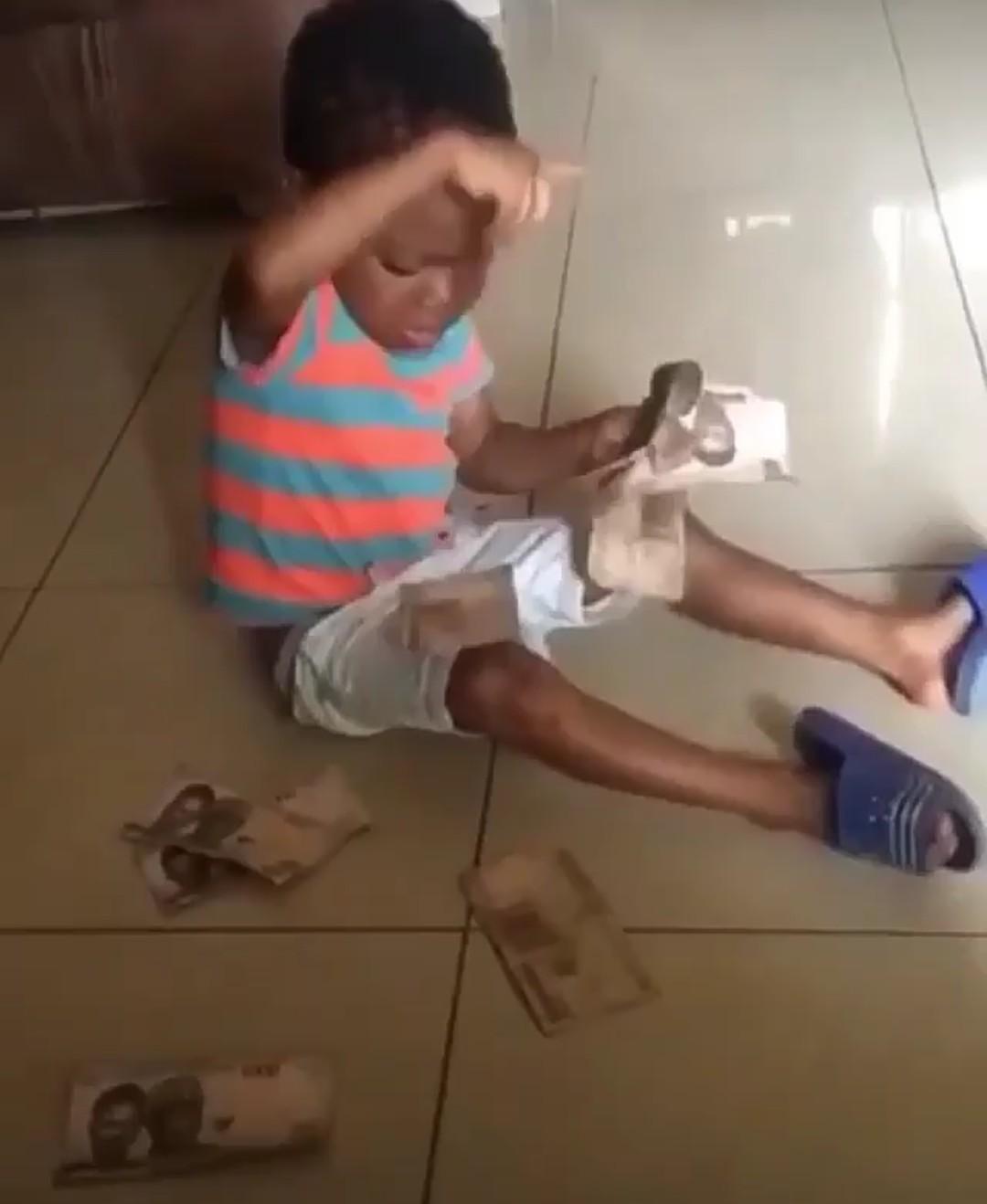 The person behind the camera, while filming the incident asked him if he would love to be a Yahoo boy.
The little boy replied; "I will do Yahoo"..
However, while some Nigerians found the video funny and quite hilarious, others condemned the video, and expressed their worry over the effect of the incident on the little child.