The Rivers state police command has in a new development, paraded five suspected murderers of three University students in the state.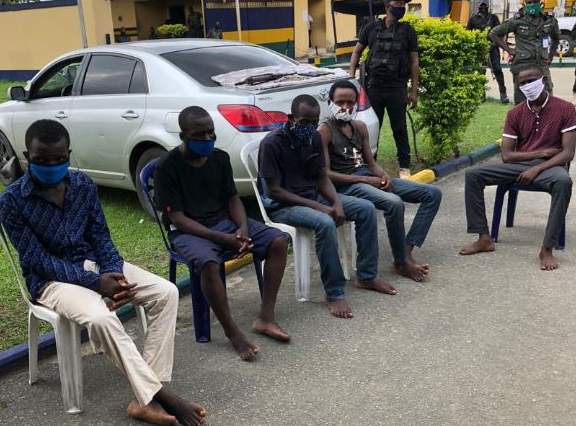 The Anti-cultism unit of the State's police command had on the 1st of May, arrested members of a kidnapping gang who abducted and killed three students identified as Nelson Nwafor and Fortune Obemba —students of the Rivers State University, RSU— and one Joy Adoki, a student of Management Science in the University of Port Harcourt, UNIPORT.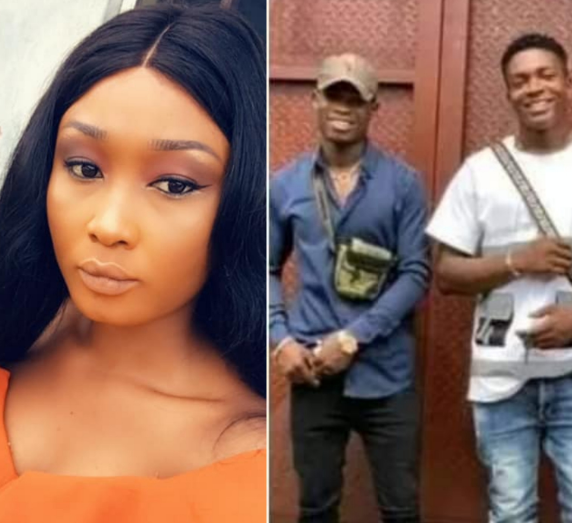 The undergraduates were said to have been abducted on April 7 2020 before their murder. After an extensive investigation, the suspects were apprehended and one of them led security operatives to the shallow grave where the three students had been buried.
While briefing journalists at the police headquaters in Port Harcourt, Commissioner of police, Joseph Gobum Mukan said the three victims were kidnapped at Choba.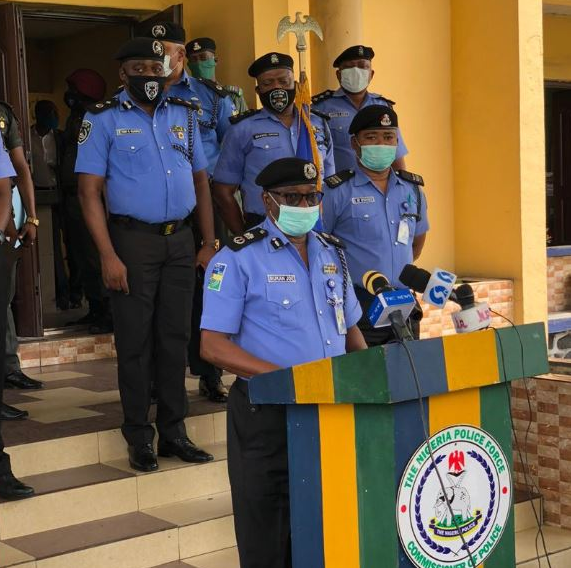 He disclosed that one AK-47, three magazines and 72 rounds of live ammunition were recovered from the kidnappers.
Leader of the kidnap gang, Bright Iheachi, who led police to the arrest of other gang members, stated that he ordered the killing because one of the victims ran away with his N4 million.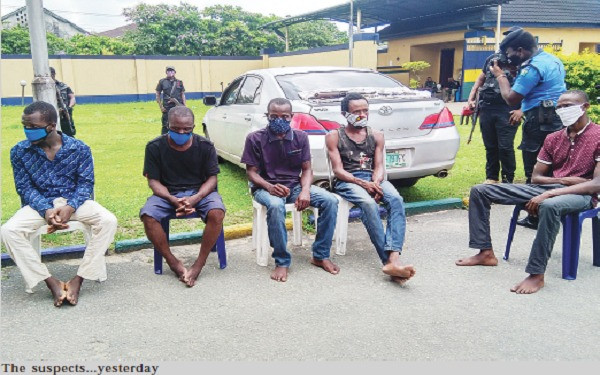 He said the initial target was Nelson Nwafor who he claims betrayed him and fled to Ghana with his N4 million share of an undisclosed deal they struck last year.
He then stated that he organized for Nelson to be kidnapped. However, on the day of the abduction, Nelson was with Fortune and Joy who were then abducted along with him.
"I was the person that ordered my colleagues to kill the three of them, but it was Nelson that I had wanted them to kill, but I later changed my mind and decided that the three of them be killed" he said.
Mr Bright Obemba, the distraught father of late Fortune, said the boy was his only son. He said no amount of money given to him would bring back his son.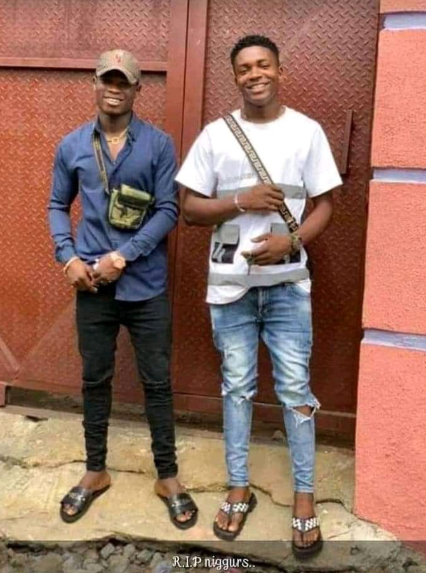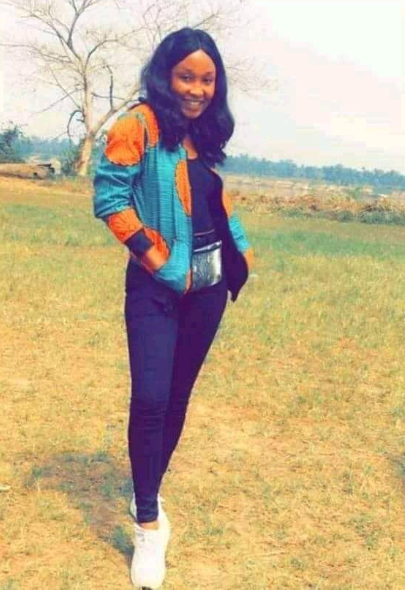 President Buhari has since condemned the attack and has ordered that justice must be served.