Some fans were quick to notice the impressive talent that reality TV star, Mercy Eke possesses after she shared series of photos on her social media page recently.
Like every other day, the reality TV star who just premiered her own reality TV show, with her BBN sweetheart, Ike, took to her Twitter page to share new photos of herself flaunting her stunning body figure.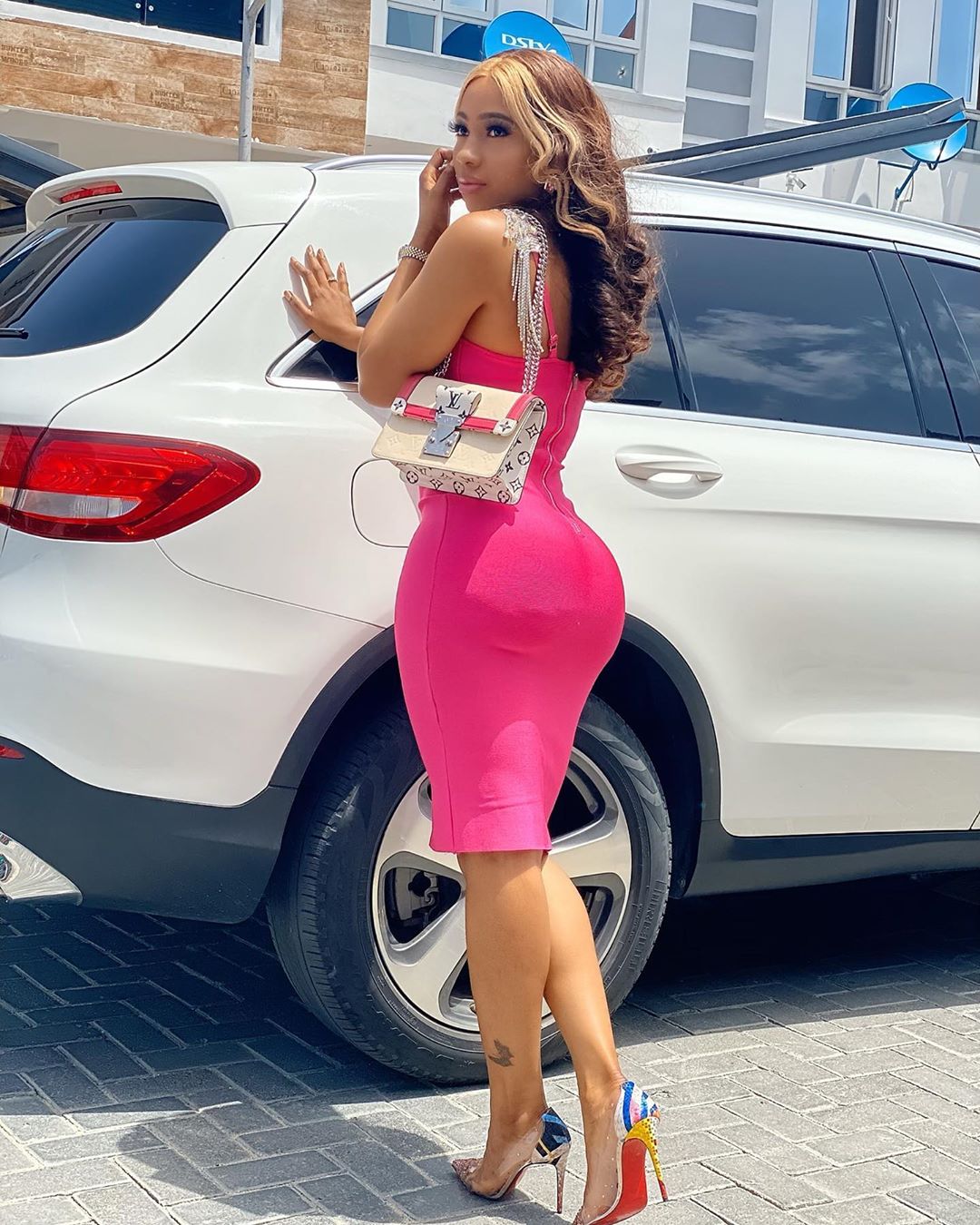 While some were taking in the steamy photos and appreciating the lovely's endowment, some were quite astonished as to what Mercy's backside did to a wall in one of the photos.
They were quick to point out the ability of her backside to bend the wall behind her and this got people talking in no time! It's obvious that the light skinned beauty has one of the famous derrieres in the country but it doesn't seem to be enough for her.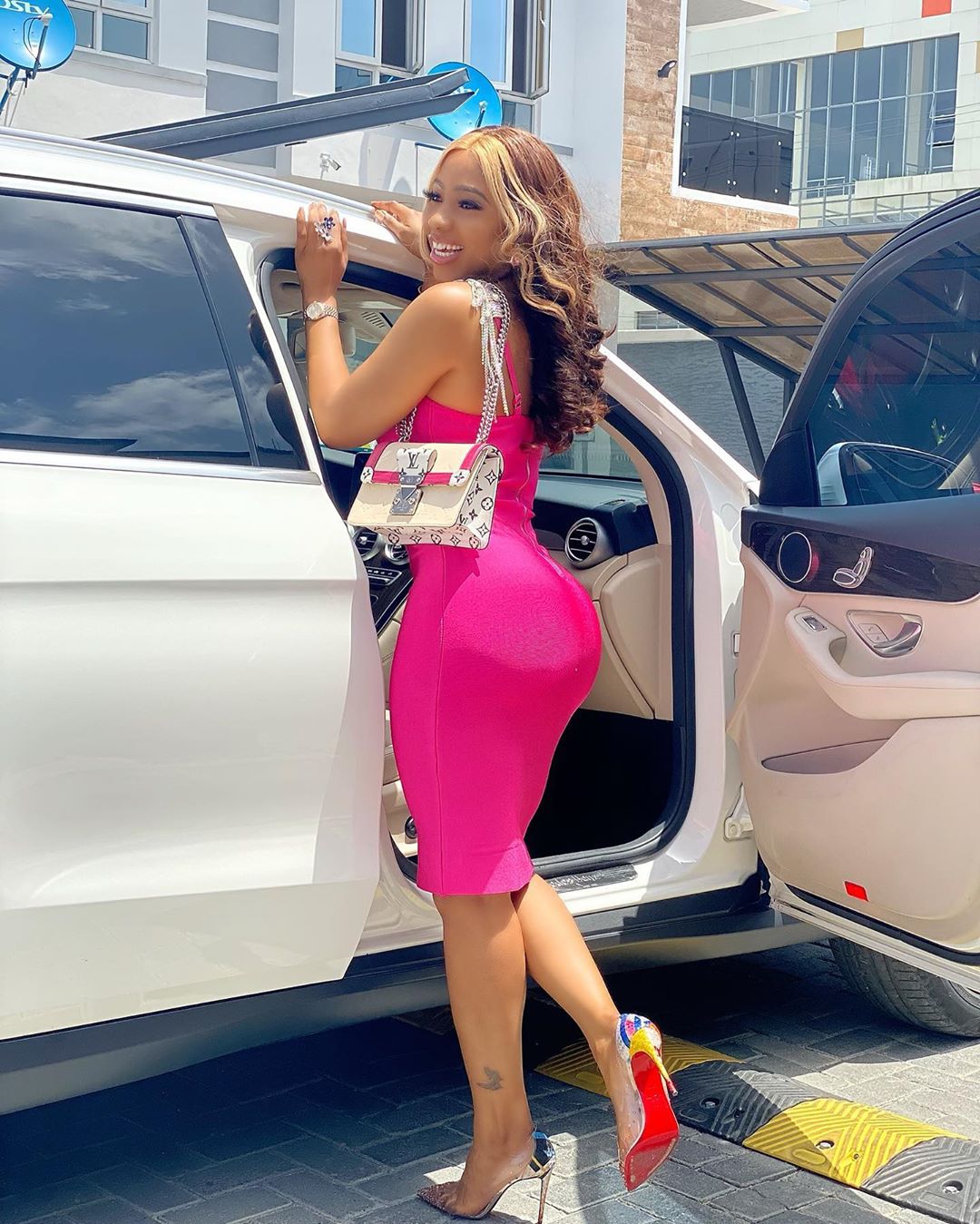 However, some of her fans were quick to defend her saying there was no wall bending situation in the photo but a closer look at it does show the wall to be out of proportion.
Take a closer look below and tell us what you think,