Nonso Smart Okafor, lawmaker representing Nnewi-North in Anambra state house of assembly, has transformed the lives of three childless widows in his constituency.
The aging widows who were living dilapidated mud houses in Okpuno, Nnewichi, now have a well furnished 3-bedroom bungalow, courtesy of the lawmaker.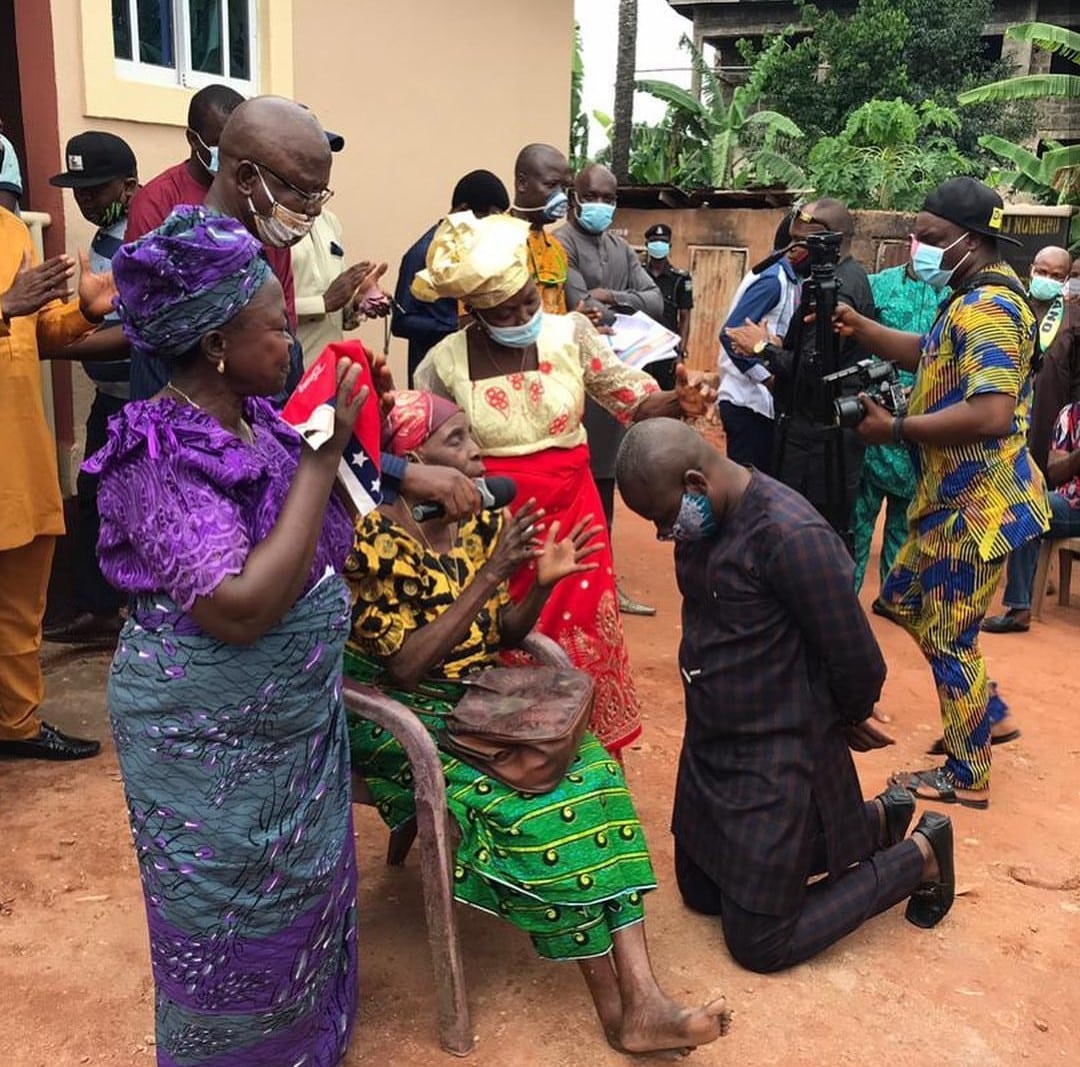 Taking to his Facebook page, Okafor explained he built the new homes for the poor women with photos of the old and new houses.
"Each time it rains, they suffer severe cold as major parts of the zinc covering the thatched house were leaking, coupled with the fact that some parts of the mud house were already falling, posing a death trap to them as it could collapse at anytime," he said.
"Disturbed by their plight, I visited these women, I was moved to pity when I noticed that the oldest who was in her seventies or eighties was blind and sick.
Their dilapidated mud house is not so different from living outside as it was riddled with gaping holes which cannot prevent cold, mosquitoes, or worst-case scenario snake attacks.
"It was heartbreaking that these women in their age who deserve to be tended like babies live in penury in a house that cannot guarantee good sleep.
"In furtherance to my vow to better the welfare of my constituents, I decided to build a modern house for the three (3) widows, a house that will not only give them basic shelter but also a sense of belonging.